The Consultants provide expertise to assist customers in identifying and clarifying their glass needs and converting these opportunities into O'Brien® sales. Based in one of our two Call Centre Teams – Padstow & Alexandria – these roles are the first point of contact for all customer queries, and are expertly equipped to help deal with our customers' requirements.
Senior Inbound Sales Consultant will be responsible for supporting a team of Inbound Sales Consultants to deliver exceptional results. Assist in creating an environment that focuses on developing, retaining and engaging a group of Customer Solutions Consultants.
The Customer Solutions Team Leader is responsible for leading a high performance team to achieve the Customer Solutions Centre targets that are linked to the overall business strategy. They are also accountable for creating an engaged workforce and ensuring that the values of the organisation are demonstrated in day to day business activities.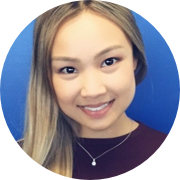 My role allows customers to connect with our services and to assist their needs in the most smooth and efficient way possible. Problem solving and committing to an "above and beyond" attitude is extremely important.
- Gloria Cheung Inbound Sales Consultant