Much more than just
a career in glass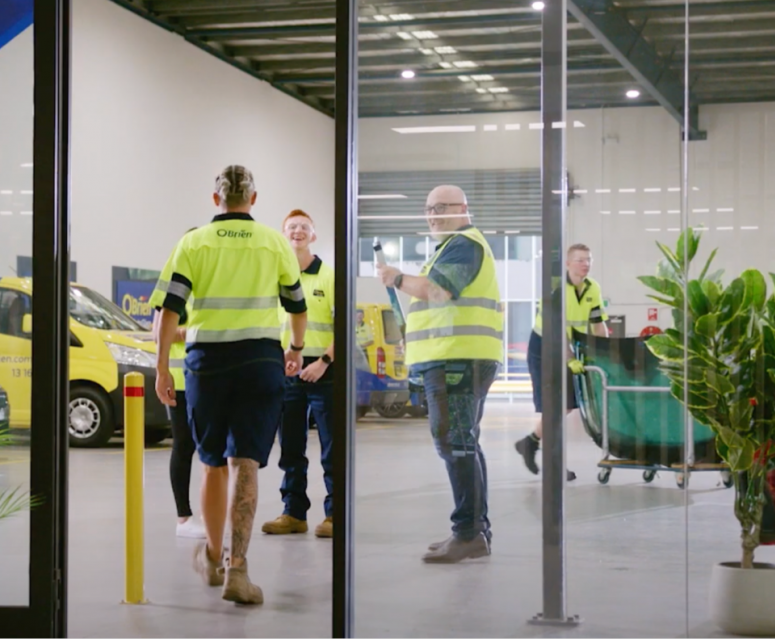 When you join our team, you become a part of an Australian icon!
We've built a workplace culture of safety, innovation, diversity, inclusivity, recognition and ongoing professional development to offer our people a place where they love to come and work.
Want to experience it for yourself?
Let's talk benefits
When you become part of the O'Brien® community,
you'll enjoy so many outstanding benefits – because you deserve them!

Employee Discounts
Access to a generous benefits program and discounted glass repair

Flexible Working
The opportunity to be
flexible with how you work

Dedicated Learning Portal
Access to In-person, live virtual and
self-paced online training

Recognition & Rewards
Be recognised for your
contribution to our business
Be You. Be Great. Be Inspired.
We strive to foster a work environment where you can be the best you can be and do your best every day.

Be you
We've created a workplace where everyone belongs and feels included, valued and respected. We celebrate individuality and support diversity and culture.

Be great
We believe that physical and mental wellbeing and safety are top priorities. So, we provide regular support and opportunities for learning and career development.

Be inspired
We're contributing to a more sustainable future for everyone. We give back to and support the communities and charities around us.
Through the O'Brien® Giving Back Program, we've made significant contributions to the charities and communities around us on a local, national and global level.
Our people achieve incredible things every day, and we believe you deserve to be recognised.