Your health and safety is important to us.
At O'Brien®, we believe a happy, healthy and supported team lies at the heart of any great organisation. We take the Health, Safety and Wellbeing of our people seriously and believe that we all play a role in helping to provide a safe work environment for ourselves, our work mates, our partners and millions of customers every year. We are focused on proactively preventing incidents, encouraging open dialogue on how we can make our sites, office and mobile vans better for everyone.
We factor in external and internal influences that may impact our employees health and wellbeing and consider these in our overall strategy and aspirations of continuous improvement.
Safety is an important aspect of each and every role, so everyone who joins our business receives comprehensive safety training and ongoing support.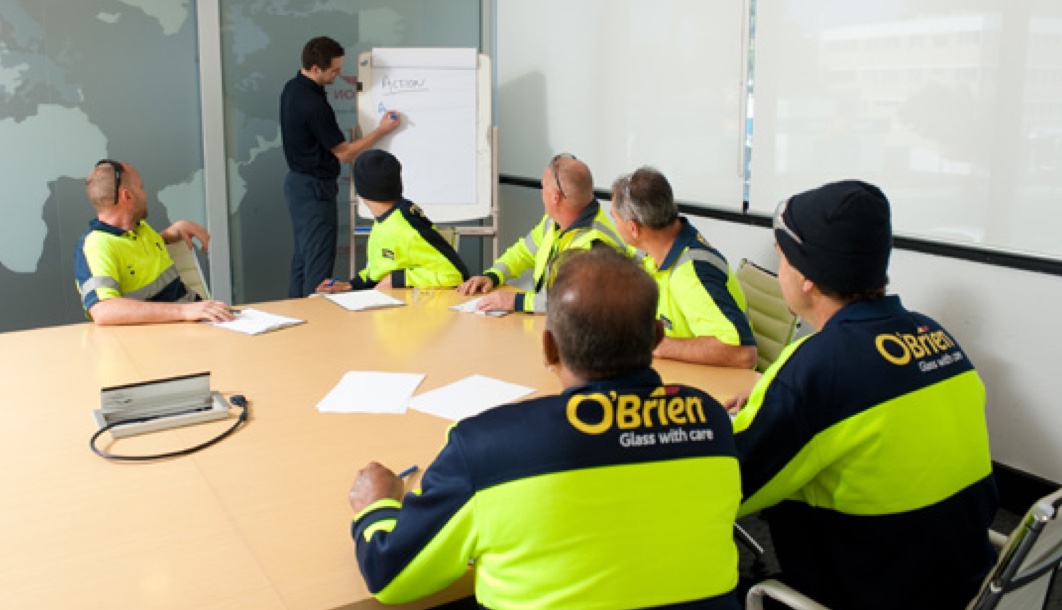 Our top priorities include:
Consultation & Communication
Personal wellbeing is our priority
We get sometimes personal circumstances or our work can cause us to feel a bit overwhelmed. At O'Brien®, we take employee wellbeing seriously and invest in providing resources and programs, to help our team learn new ways to better their own wellbeing, and be our best!
We offer webinars with practical tips on managing stress and promoting healthy habits, leverage toolbox talks to not only focus on physical but mental health, and provide manager support in driving an open and supportive environment.
We also offer an Employee Assistant Program support line to all employees and their families which is an independent, free, and confidential counselling service.